Specialist student accommodation builder Watkin Jones is set to start work on a 33-storey scheme at Stratford in East London.
The decision to go-ahead follows operator UPP and The University of London securing a £104.7m funding deal for the project.
Its Duncan House scheme on Stratford High Street will rise to over 100m and joins a cluster of tall buildings in the area.
It will provide over 190,000sq ft of new accommodation and will involve UPP operating 511 new study bedrooms and communal space for the length of the concession.
Demolition work is already underway on the site with construction due to start in March.
The scheme designed by Hodder + Partners also includes 44 flats for sale, which will be sold by Watkin Jones.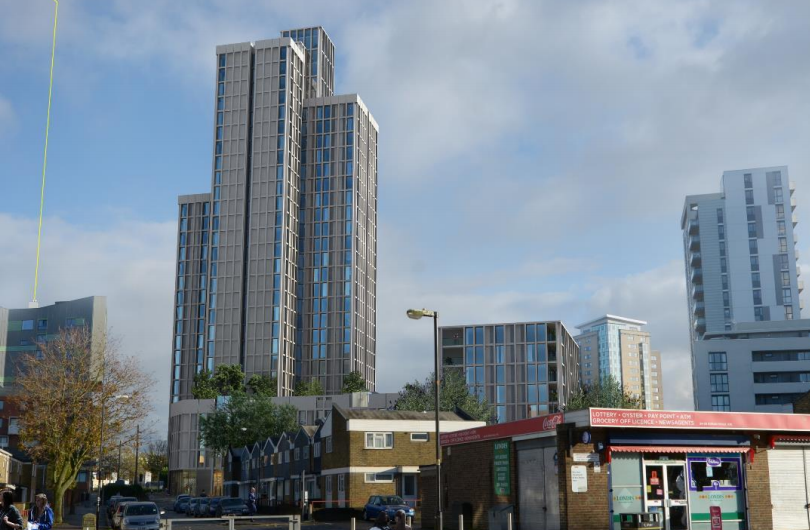 Sean O'Shea, Group Chief Executive Officer of UPP said: "The University of London is a world-renowned institution and we are delighted to have reached financial close on this landmark transaction in East London.
"Located in the heart of Stratford, this exciting scheme will offer future generations of students' competitively priced accommodation and facilities of the highest quality."
Via Construction Enquirer. View original article here.